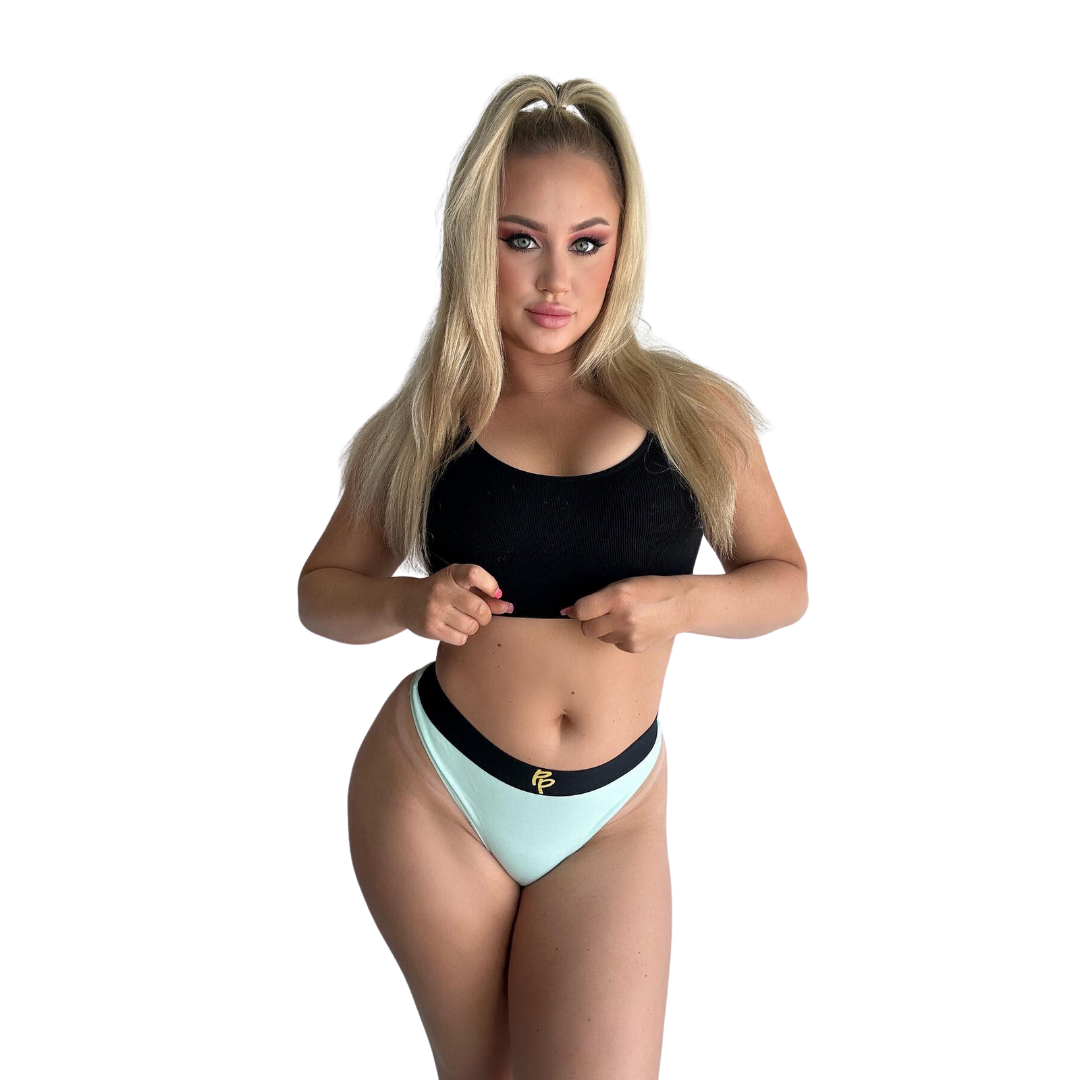 High Quality. Low Cost. Light Absorbency
Introducing our high-quality thong underwear that is designed to provide light absorbency at a low cost. The soft cotton fabric absorbs moisture quickly, leaving you feeling dry and comfortable all day long. We understand the importance of having comfortable and durable underwear that does not break the bank.
Peachy Pastels thongs are lightweight, and the stretchy material ensures a perfect fit for all body types. Ideal for wearing under leggings, skirts, jeans, tight dresses, our thongs are a must-have in any women's wardrobe. Upgrade your undergarment collection with our affordable yet high-quality thong underwear.
Shop Now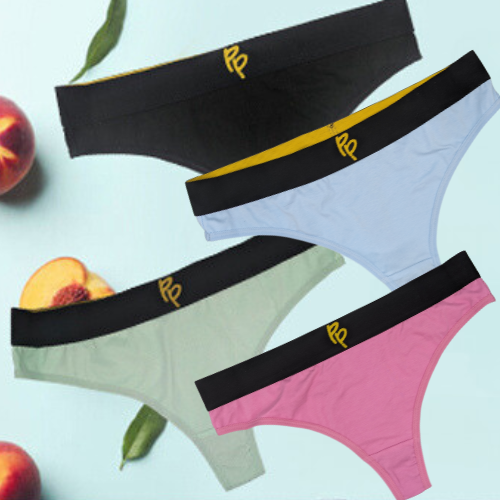 Comfort. Everyday Use
With the black inner core of the underwear, you can say goodbye to the worry of light stains and periods. The black cotton gusset effectively absorbs light spotting, providing extra peace of mind during your period. The discreet design ensures that no one else will ever know, giving you the confidence to wear whatever you please. Say hello to worry-free periods with these innovative and comfortable undergarments.
10X Ms Olympia Iris Kyle

⭐️⭐️⭐️⭐️⭐️

"I Had the opportunity to grab a set of these great Peachy Pastel way before they hit the market and I love them!"

MsO 10x

CEO of Peachy Pastels with 10X Ms Olympia, Iris Kyle!
Peachy Pastel Lovers
⭐️⭐️⭐️⭐️⭐️
"I've finally found it, the holy trinity of underwear: affordable, comfortable, and stain-free! Peachy Pastels ticks all the boxes. For such a low price, I wasn't expecting such superior comfort. It's like they've considered every aspect of what a woman wants in her underwear. I am thoroughly impressed and will be stocking up on more!"
⭐️⭐️⭐️⭐️⭐️
"My favorite thong to wear anyday of the week! They are super comfortable and the black inner lining covers up everything!"
⭐️⭐️⭐️⭐️⭐️
I was able to get a 4 pack and was hesitant on the wide band at first, once I tried them on, super comfortable and fit in the right places and I have decent size hips and they are so easy to deal with as well as a company.I definitely recommend!